Meet the ECHO Herd
ECHO accepts a limited number of horses who are good candidates to be trained as therapy horses. ECHO works with partner trainers who volunteer their time and resources to support ECHO horses while they are being retrained. Upon completion of their training, our horses are either sold or leased to individuals or appropriate therapy programs and the proceeds support other ECHO activities.
Trinity Farm generously fosters and helps rehabilitate the ECHO herd.
If you are interested in donating a horse to ECHO, please complete the donation application. If you're interested in sponsoring an ECHO horse, read the sponsorship information.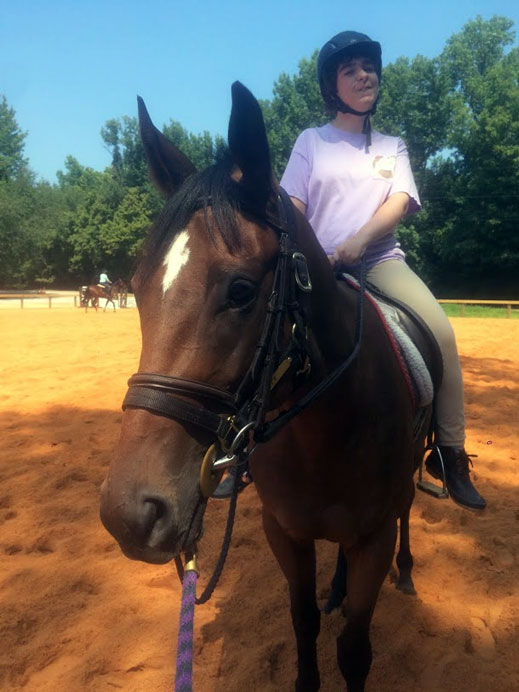 Rhett – The Smooth Operator
Show Name: Southern Militia
Barn Name: Rhett or Little
Rhett is a three-year-old off the track Thoroughbred.  Generously donated in 2015 late summer by Jack Frost of Frost "Flying F" Racing Stables in Marianne, AR, Rhett (or "Little" as he is affectionately known) has taken to his job a a therapy horse in training right out of the gate.  Unbelievably settled, he loves to have the kids love on him.  His gentle and steady manner put the kids at ease.  Though being trained as a therapy horse, he is also starting over fences. While still a youngster, he is going to be a lovely jumper when he matures.  We could not have hoped for a better addition to our program.
Rhett is generously sponsored by the Fahhoum Family; Donnie and Chris Taylor of Talyormade Farrier Services; and Equine Veterinary Associates.  Housed and trained at our Partner Program Trinity Farm, Rhett is gaining the support, training, experience and love that will enable to fulfill his potential!  We are so VERY pleased with this new addition to the ECHO Herd and thank Nancy Stephenson and Wendy Mulligan for facilitating his donation.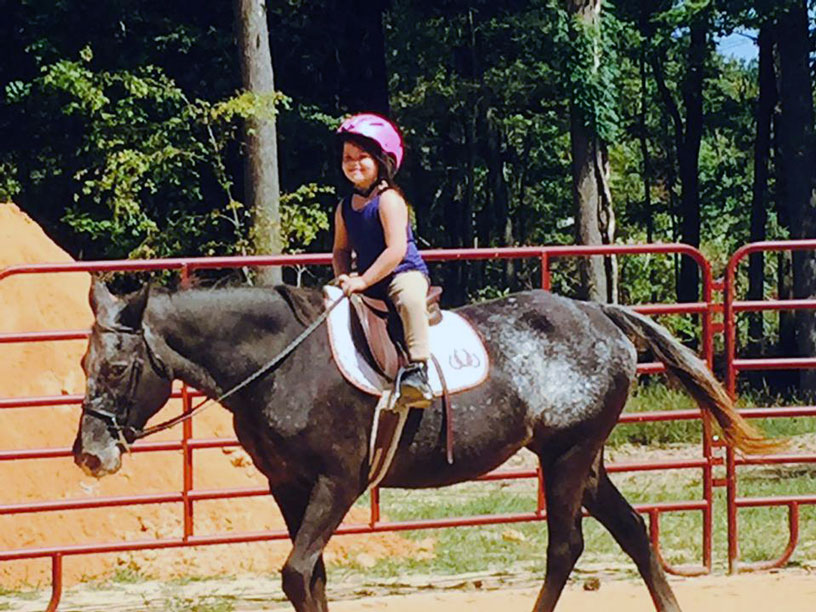 Bunny – The Powerhouse Pony
Show Name: Bunny My Hunny
Barn Name: Bunny
Bunny My Hunny (AKA Bunny) is a 16-year-old Pony of the Americas who was donated by the Carter Family. Bunny loves children and is an asset to the therapeutic riding program. She is learning to jump and we look forward to seeing what she can do in the ring!
UPDATE – In 2014, Bunny My Hunny was Grand Champion at the West Tennessee Pony Club with Jordan Gallimore in the irons.  Bunny has truly become the pony that can!  She is an excellent teacher who requires young riders to use their leg. We are thrilled to announce that Bunny has officially joined the Trinity Farm Family as a therapy/beginner pony! While we are sad to see her leave the ECHO Foundation Herd, we are excited that she has found her "place." Proceeds from her sale will go to fund our programs. Congratulations on finding your home, Bunny!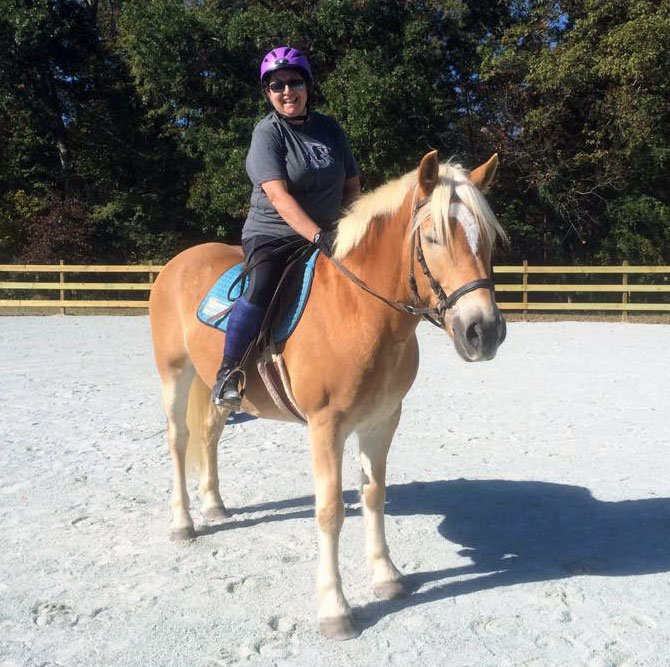 Marley – The First
Show Name: Marley & Me
Barn Name: Marley
Marley, a Haflinger, was the first member of the ECHO Herd. Donated by Debbie Davis Glenn, he was trained as a therapy pony and over fences. After 15 months of retraining and service as a therapy pony, he went to live in North Carolina with the Michelson-Giarla family in September 2014. Proceeds from his sale went to support our Collins Camper program.
It is hard to believe that this was a year ago! We are pleased to report that Marley is happy and healthy living in North Carolina! In fact, during the past year, Jenna McNair and Poppy Doyle have both been to visit him. Congratulations again, Marley and Ellen M.
We are pleased to announced that Marley has found his new home with the Michelson-Giarla Family! Ellen Michelson will be bringing him home to North Carolina in the next month! The proceeds from Marley will go to fund ECHO activities to help riders! Thank you VERY much to Poppy Gunter Doyle and Trinity Farm for hosting and training Marley over the past 15 months! Thank you Debbie Davis Glenn for donating Marley to ECHO. Big thanks also to Equine Veterinary Associates, Taylor Made Farrier Services and MegFord Design Wear for supporting Marley! We appreciate everyone who made this possible!