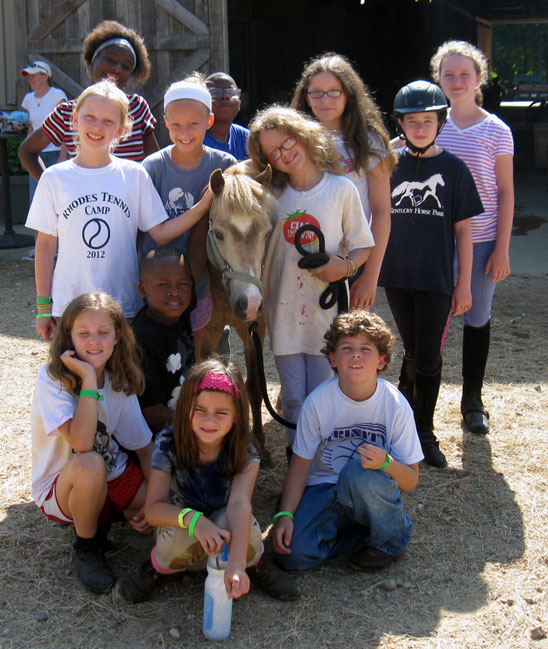 Horse camp is a wonderful way for children to learn the valuable life lessons taught to us by horses. Studies have shown that being around horses teaches us a plethora of life skills such as assertiveness, self-awareness, honesty, empathy, emotional awareness, problem-solving, independence, muscle control, impulse control, flexibility (mental and physical), and self-actualization. These skills translate into everyday life and can help children when they experience difficult situations whether at home, in school, or in other interpersonal relationships.
The Elizabeth T. Collins Riding Camp Award is awarded to an individual or individuals to enable them to participate in equestrian camps with a recognized partner program. Camp may be a regular one-week summer session, a special holiday or spring/fall break program or even overnight camp.
Children from the age of 6-18 are eligible to receive a Collins Camper Award. Applicants must attend camp at an approved ECHO Partner Program (EPP). Please complete an application on our website and let us know which EPP your child is interested in attending. Special needs children are encouraged to apply. Successful applicants may apply for subsequent awards.
Become a Collins' Camper
ECHO Foundation believes that every child should get to experience the wonder of horses and the bonds of horse-crazy friends made during camp.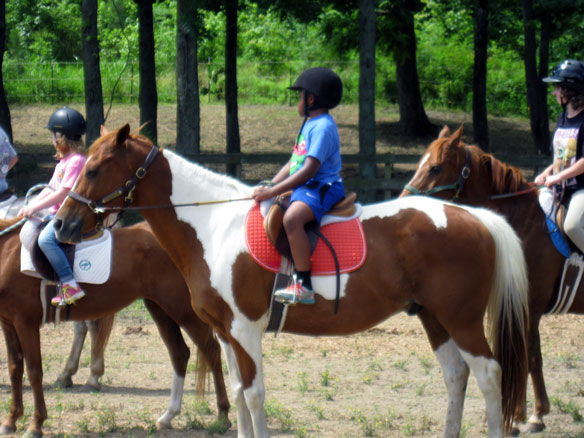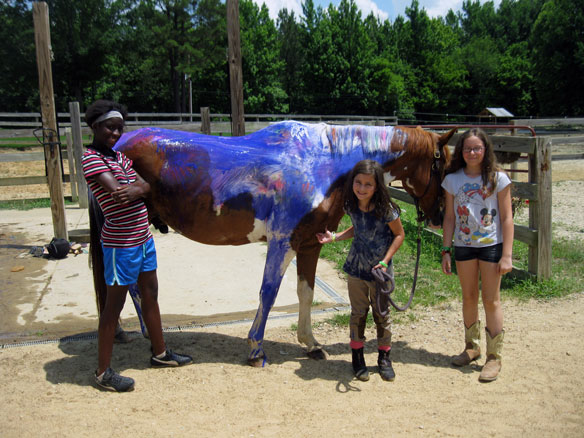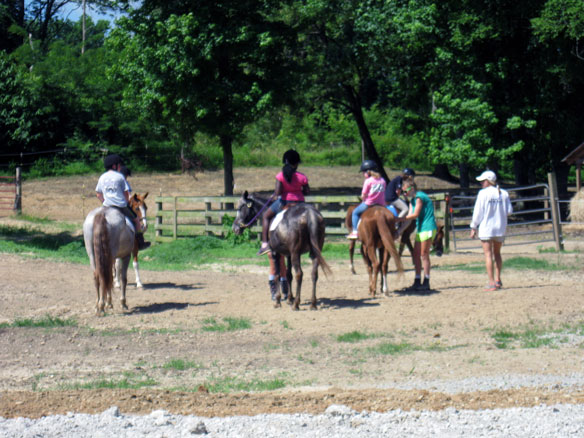 ECHO Summer Camp Partner Programs
ECHO is pleased to partner with Trinity Farm in Lakeland, TN and Camp Pinecrest in Moscow, TN to offer equestrian camp experiences to children.  Trinity Farm hosts day camps several weeks during the summer, and for a couple of days in the winter, as well. 
and partners with Pinecrest each year to offer a sleep-away equestrian experience for children from the ages 8-12 for one week during the summer.
ECHO Foundation is pleased to be able to sponsor several  children to attend camp each year.